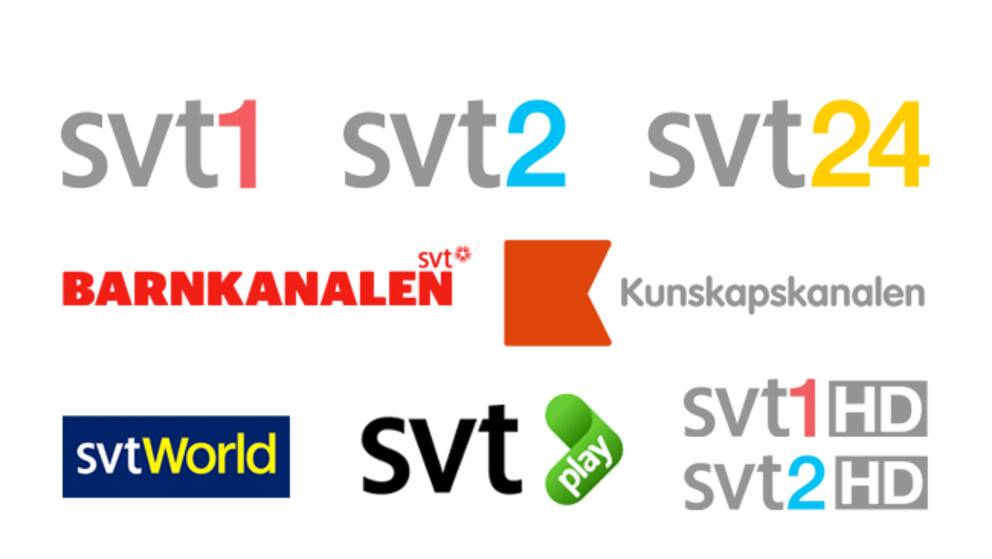 SVT operates seven digital national channels. All are distributed by operators of the terrestrial digital net as well as via satellite and in cable and IP TV nets. There is also one international channel, SVT World.
SVT1
SVT1 is literally the first of all Swedish tv channels and contains all genres. It is considered the best by the audience as well as being the biggest in Sweden. Events, drama, entertainment, culture, news and sports – SVT1 is the original.
SVT2
A factual channel focusing on news, current affairs, factual and arts. A channel for viewers who want to follow their time and feel part of our world.
Barnkanalen
Sweden's most fun and exciting channel for children. Entirely free from commercials, Barnkanalen is educational and inspiring, but never too scary.
SVT24
Reruns on prime time and news for night owls.
Kunskapskanalen
The inquisitive channel. The best alternative for viewers who seek captivating, engaging programmes with depth.
SVT1 HD
Drama, entertainment, sports and events in high quality. HD-version of SVT1.
SVT2 HD
Performances, documentaries, current affairs and nature series in high quality. HD-version of SVT2.
SVT World
The channel for Swedish speaking audiences outside Sweden. Broadcasts day and night, mainly Swedish programmes from all of SVT's channels and UR (The educational public service company).