NSA "asking for" specific exchanges from FRA - Secret treaty since 1954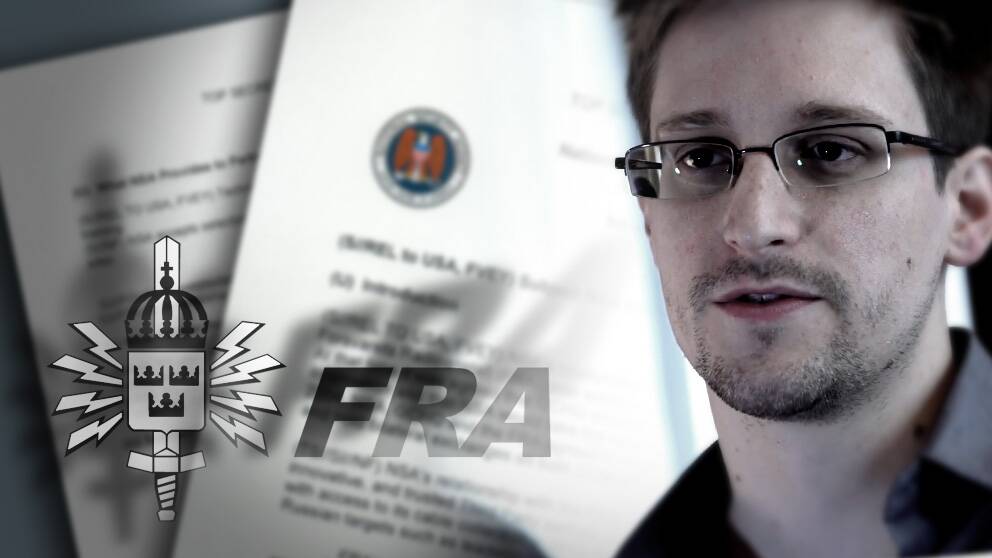 Uppdrag granskning har tagit del av dokument som Edward Snowden läkte från amerikanska underrättelsetjänsten NSA.
Sweden is continuously providing the NSA with collection from the cables that FRA is listening to. In spite of Swedens previous status as a non-aligned country there have been secret agreements in place since 1954 with the USA on exchanges of intelligence. The last one is from 2011 and the exchange of intelligence has since then "burgeoned" In the top-secret documents the NSA writes that they are "asking for" specific exchanges but that the deal needs to be kept secret since it can harm Swedens "political neutrality".
Swedish television, SVT,  can now reveal new information concerning Sweden in the Snowden documents.
Since 2011, the US is granted access to cable collection performed by Swedish Government SIGINT Agency, the FRA. As recently as in 2004, after 50 years of secret cooperation, an even closer relation was established between the NSA and the FRA, through a bilateral agreement.
This appears in top-secret documents obtained by the SVT programme Uppdrag Granskning. For the first time ever we can now read, in plain text, exactly how close Swedish FRA is to its American SIGINT counterpart, the NSA. This document, dated April 18th of this year, clearly shows that the relation is very close indeed, seemingly growing even closer.
"NSA's relationship with the FRA, an extremely competent, technically innovative, and trusted Third Party partner, continues to grow. The FRA provided NSA with access to its cable collection in 2011, providing unique collection on high-priority Russian targets"
Another document, dated this year, reads:
 "NSA (…) would like to continue to collaborate on FRA's cable access program, which has resulted in unique SIGINT reporting on a variety of high-priority SIGINT topics."
Since 2011, the US has had access to the FRA's cable collection in a completely new way, according to the Snowden documents. This is FRA:s version of the cooperation:
We don't grant any other organisation direct access to our information, and we screen before we hand over information, we screen thoroughly. Swedes can rest assured with that, says Dag Hartelius, Director General FRA
The entire time, the FRA has alleged that it only serves Sweden, with the Swedish government as its principal.
– We never give full access to cables, it is always a selected amount of the material that we collect that we exchange with others, said FRA spokesperson Fredrik Wallin today to SVT news.
But this is what the NSA writes about its role and that of its British counterpart GCHQ regarding the FRA, which was established in a special, top-secret agreement:
"The paper (…) requires both of us to keep the other informed as to what we are doing with the FRA, and requires the FRA to dedupe if both GCHQ and we are separately asking for the same or similar exchanges."
But what does it mean when the Americans write that they have "access to FRA's cable collection"?
- I can not answer why it is written as it is in these alleged documents, says Fredrik Wallin.
The Snowden documents, obtained by the SVT programme Uppdrag Granskning,  reveal that the cooperation was formalized as far back as in the 1950's.
 "NSA:s relationship with the Swedish SIGINT service, Forsvarets Radioanstalt (FRA) was established in 1954 under the UKUSA agreement."
The Snowden documents establish that Sweden too was part of the UKUSA intelligence agreement between the US and Great Britain, along with a number of other partner nations. And as recently as in 2004, the close ties were made even closer. That's when the NSA established a top-secret bilateral cooperation agreement directly with Sweden.
 "As of April 2004, NSA, GcHQ and the FRA agreed to dissolve this part of the UKUSA agreement and hold bilateral exchanges on both COMINT and ELINT)".
"As a result of this change, our COMINT relationship with FRA has burgeoned on both sides."
The Americans are fully aware of just how politically sensitive this is to Sweden. In a document dated June 6th of 2006 the NSA writes:
"The relationship with Sweden is protected at the TOP SECRET level because of that nation's political neutrality."
The NSA has declined to give SVT an interview on their relation with the FRA, but has responded with a written statement that reads: "We are not going to comment publicly on every specific alleged intelligence activity, and the US government has made clear that the United States gathers foreign intelligence of the type gathered by all nations".
Reporters: Sven Bergman, Joachim Dyfvermark, Ryan Gallagher, Glenn Greenwald, Fredrik Laurin and Filip Struwe.